Halogen lamp holder Manufacturer
JAMES are manufacturer and supplier of halogen lamp holder screwfix, halogen light sockets r7s, halogen bulb sockets snap-fit, halogen lamp holder fittings, G9 lamp holders, G4 lamp holder, MR16 and Gu10 connector, etc.
If you need to order halogen lamp holders, then start here and JAMES will give you products that exceed your expectations.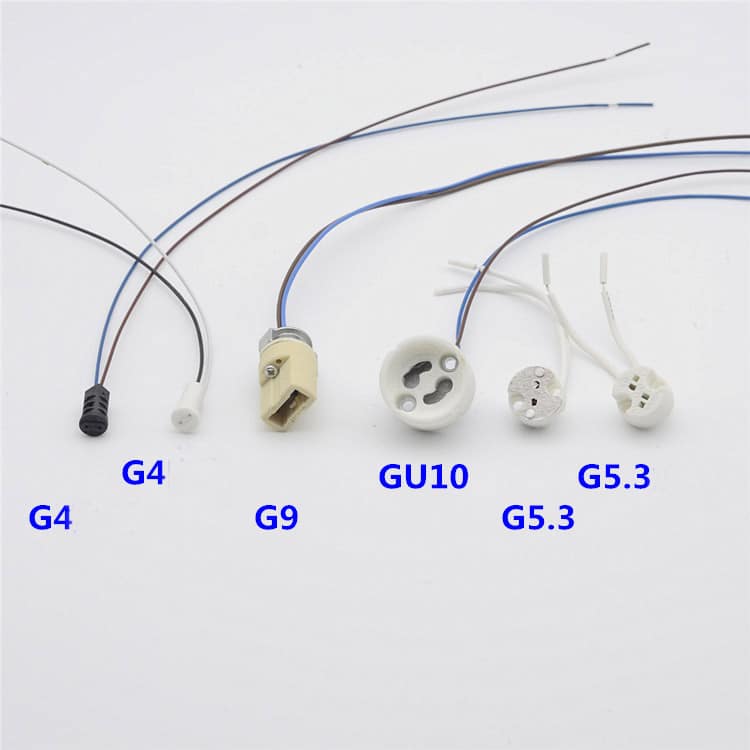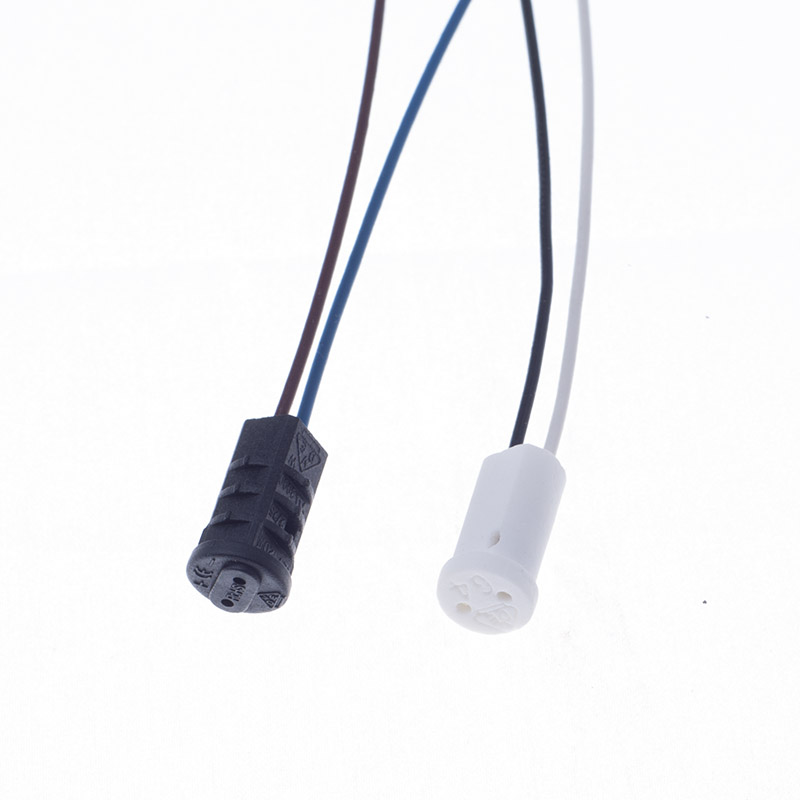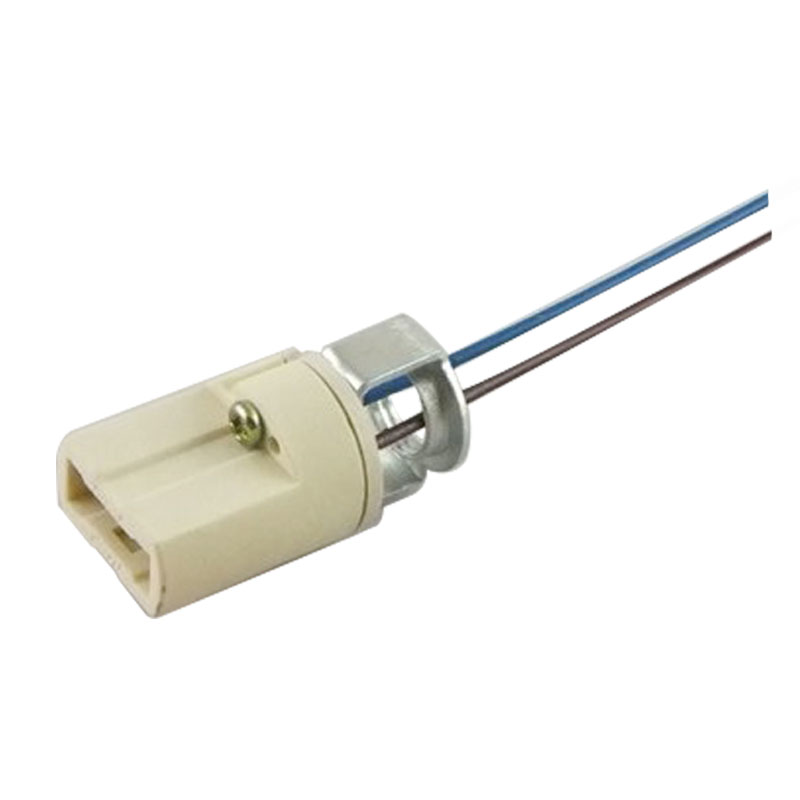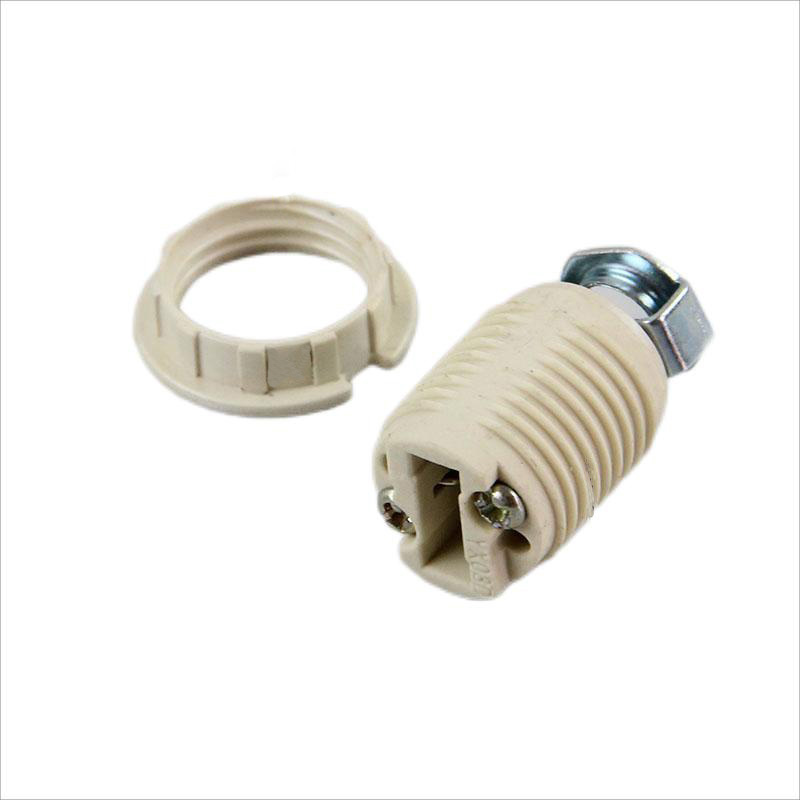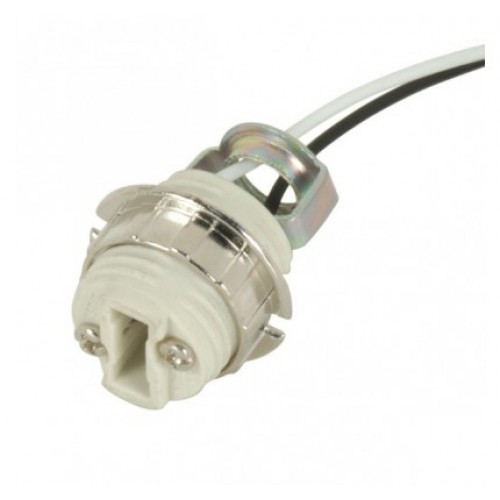 G9 lamp holder with bracket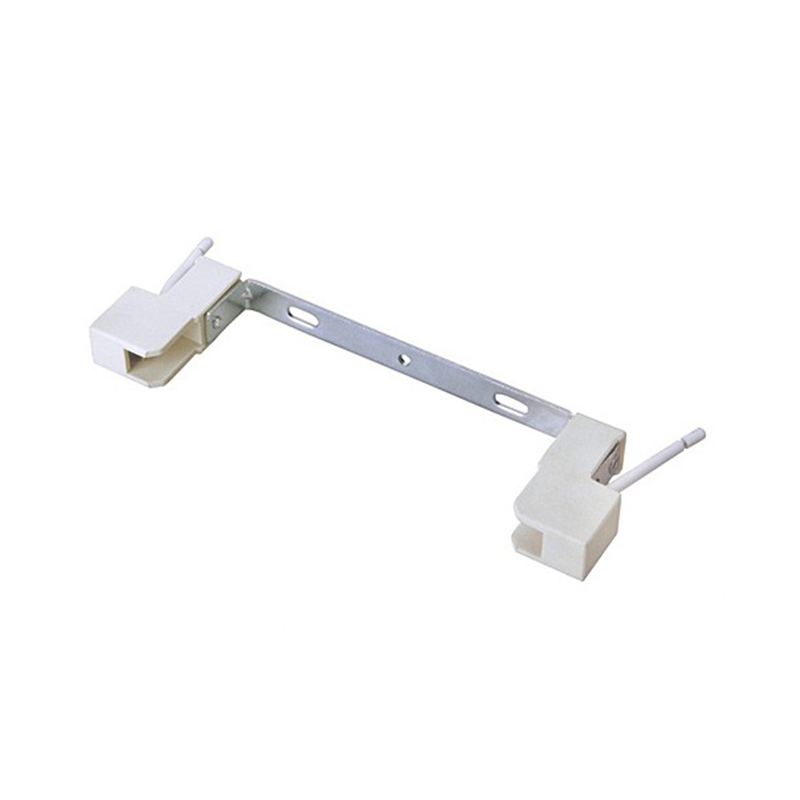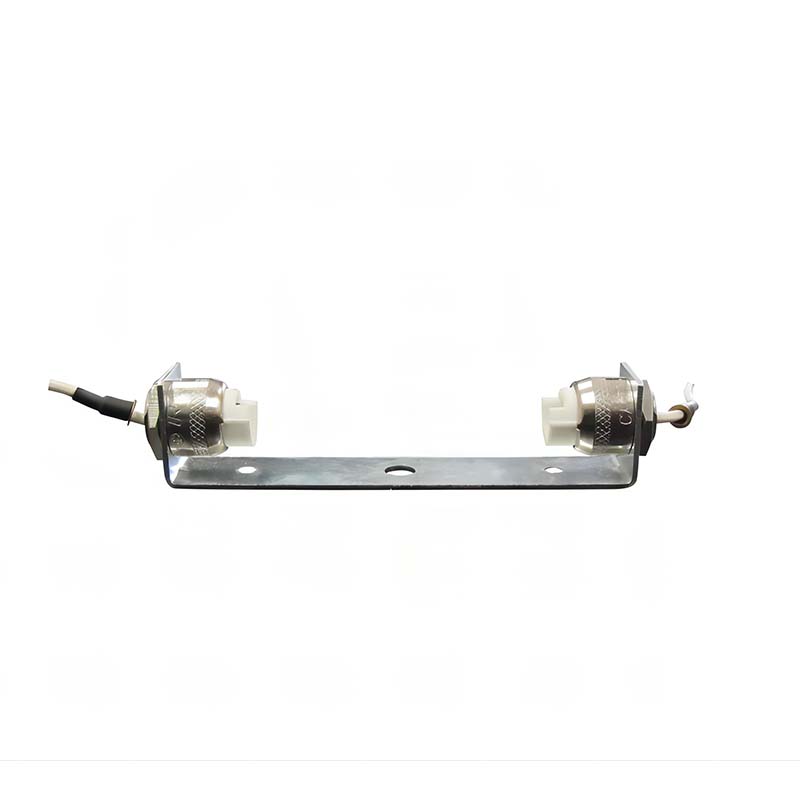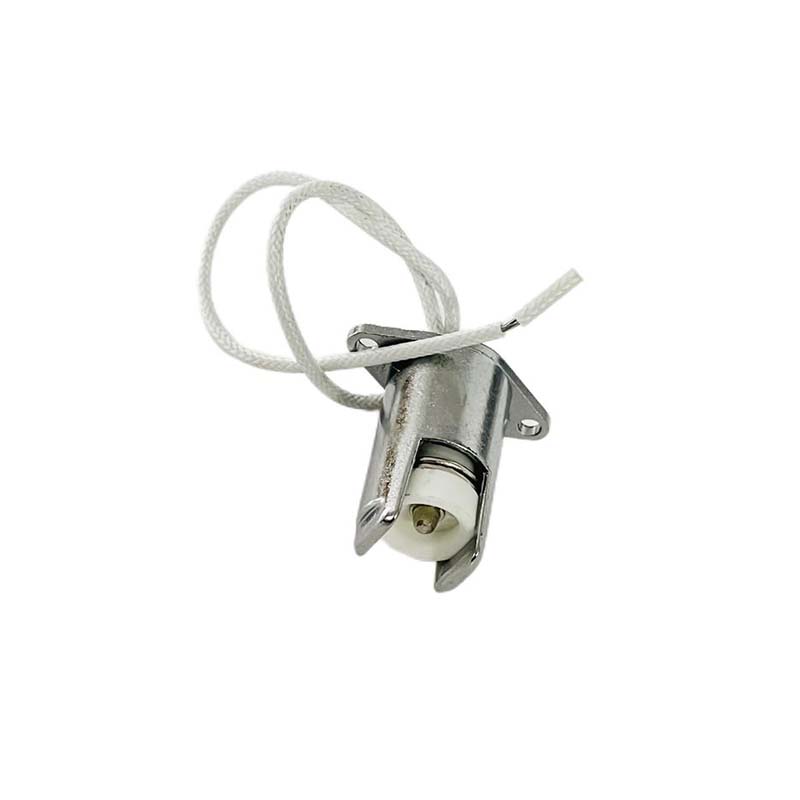 R7s lamp holder with bracket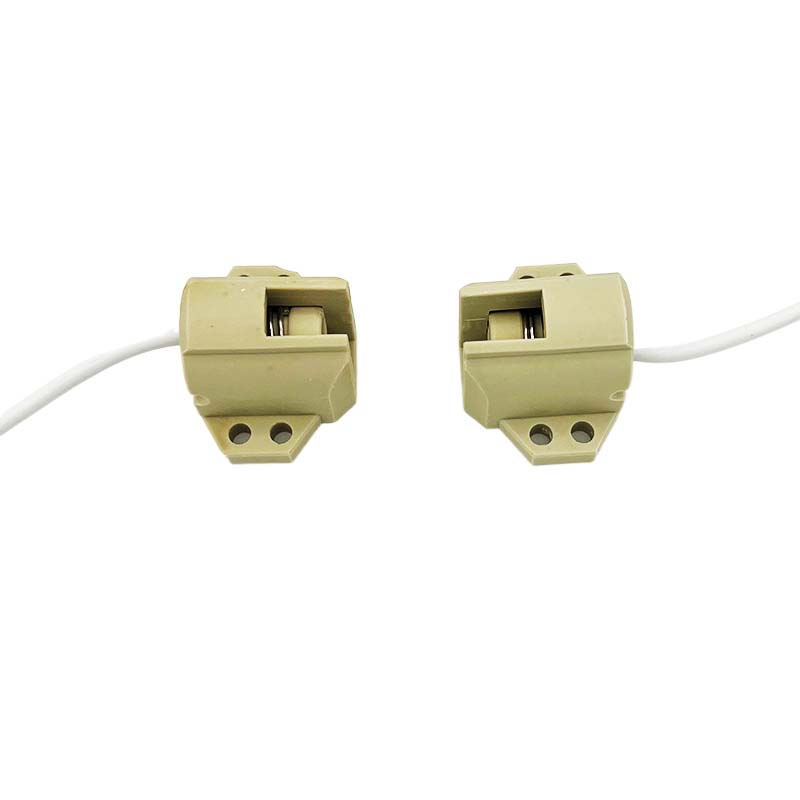 What is a halogen lamp holder
A halogen lamp holder is a type of socket that is designed to hold and connect a halogen lamp to a power source. Halogen lamps are a type of incandescent bulb that is filled with a halogen gas that allows the bulb to burn at a higher temperature and produce a brighter, more focused light.
JAMES lamp holder OEM China supplier that provides customers with thousands of varieties of ceramic light sockets and other lamp holder parts.
The products have accordingly been granted the Germany VED certificate, the UL, CE and RoHS certificate. Free samples and good service, ODM available, passed the ISO9001 Quality System.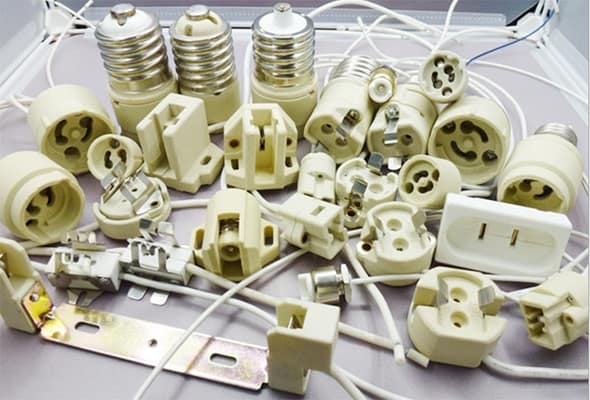 All You Need To Know About Halogen Lamp Holder
The Halogen lamp holders are also available under LEDS section on the left. G4, GY6.35, G9, G24, R7S, MR11, MR16, and GU10 type bulbs are available at very competitive prices.
Screwfix is a UK-based retailer that sells a variety of products, including halogen lamp holders. If you are looking for a halogen lamp holder from Screwfix, you can visit JAMES' website.
When purchasing a halogen lamp holder from Screwfix, be sure to check the specifications of the product to ensure that it is compatible with the type of bulb you are using.
About product customization
What Factors We Need to Focus On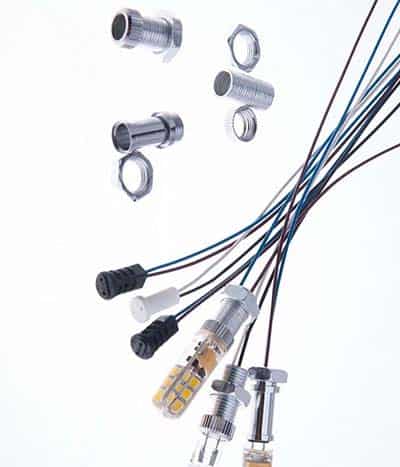 GU10: GU beginning for our day-to-day with a bayonet, GU: G lamp types is a plug-in, U lamp part of a U-shaped, followed by numbers indicate light foot hole center distance (mm "MM" refers to).
GU24: G indicates the type of lamp is a plug-in, U lamp part of a U-shape, behind digital light foot hole center distance 24 (in mm)
G4: G indicates the type of lamp holders are a plug-in, followed by numbers indicate light foot hole center distance of 4mm.
MR16, MR11 common this lamp holder to the MR the beginning of the line small local lighting spotlights, usually the small spotlights two pins easy to install.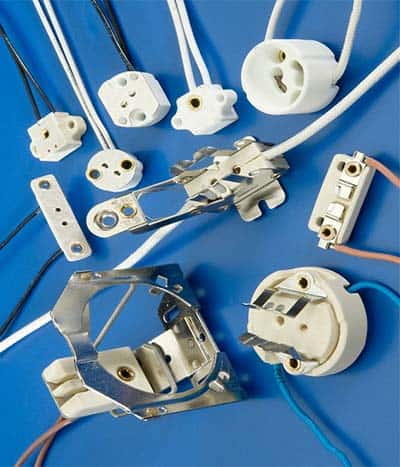 About The Halogen Light Sockets
Halogen lamp holders are an essential part of a lighting system and the wrong choice can lead to lost power and lamps not working effectively. All lamps are listed with a rated voltage and wattage and it is essential the means provided to get the power to the lamp from the power source is a good and effective one.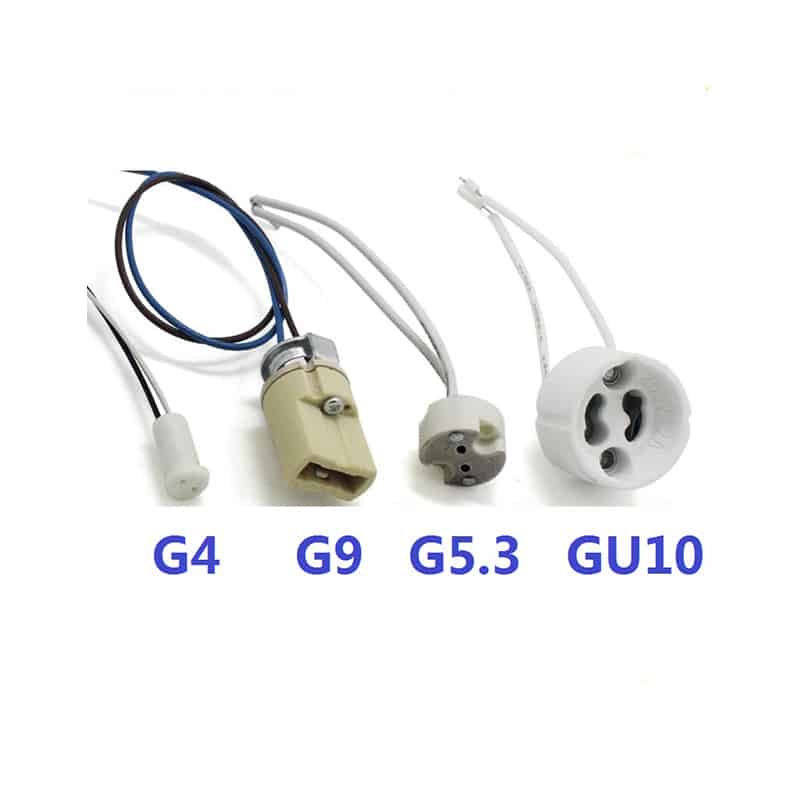 Some popular types of halogen lamp holders available from Screwfix include:
GU10 Lamp Holder – This is a popular halogen lamp holder that is compatible with GU10 bulbs. It is often used in recessed downlights and track lighting.

G9 Lamp Holder – This is another popular type of halogen lamp holder that is compatible with G9 bulbs. It is often used in desk lamps, wall sconces, and other decorative light fixtures.

R7S Lamp Holder – This type of halogen lamp holder is compatible with R7S bulbs. It is often used in floodlights and other outdoor lighting applications.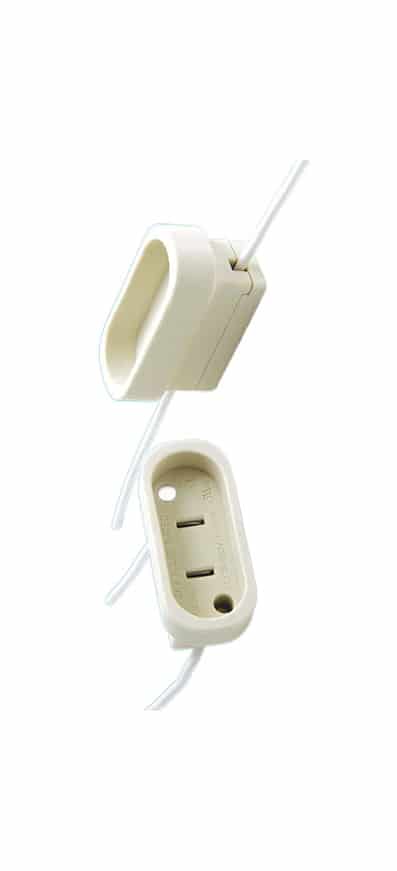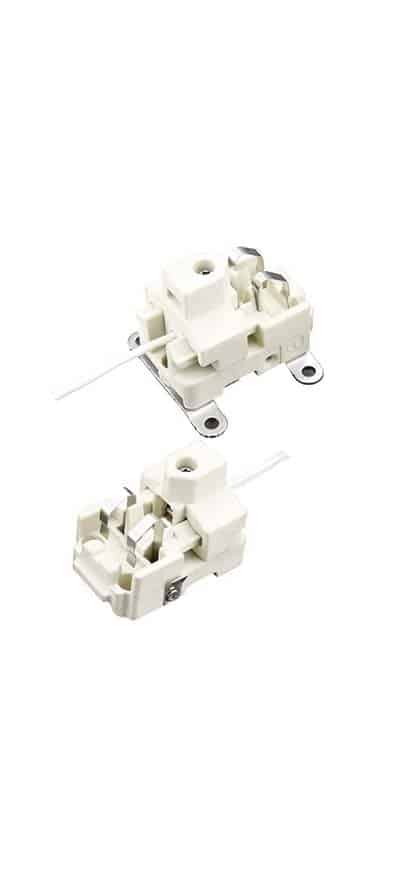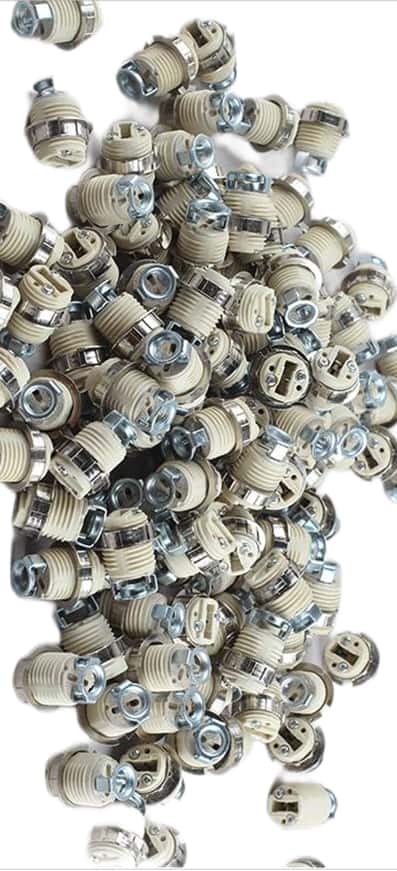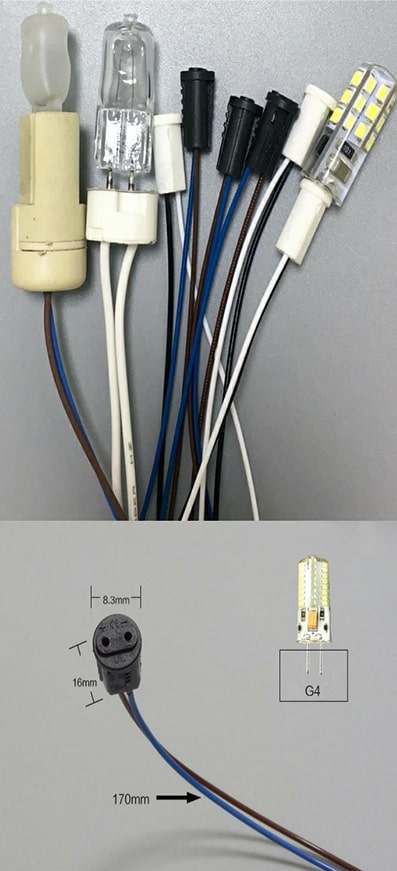 We Leave
No Room
For Doubt
FAQs About Halogen Light Socket
Yes, We are a professional manufacturer for halogen light socket since 1991, export to USA, France, UK,Germany, Brazil, Middle east, ect.
Can you accept OEM & ODM?
Yes, we have a professional team to produce the halogen lamp holders according to your demands and drawing.
What can you buy from us?
Safety certification for various specifications of halogen lamp holders and other lighting accessories.
How can we guarantee quality?
Always a pre-production sample before mass production;Always final 100% Inspection before shipment
Can you provide the free samples?
Yes,after light bulb holder price confirmation, you can require for samples to check our quality counter display. If you need the samples, we will free charge for the samples cost .but the frieght is on your side.
WHAT ARE THE PAYMENT OPTIONS?
We have the following payment methods:
1. Lead Time: 20 days after received 30% deposit
2. Payment: T/T, L/C at sight, Western Union
3. Free samples for one to three pieces, Freight on the customers' side
4. LCL by express, e.g: FEDEX, DHL,UPS,TNT, etc
5. FCL or LCL by ship.
Send us a message if you have any questions or request a quote.